Dnipropetrovsk region will collaborate with Azerbaijan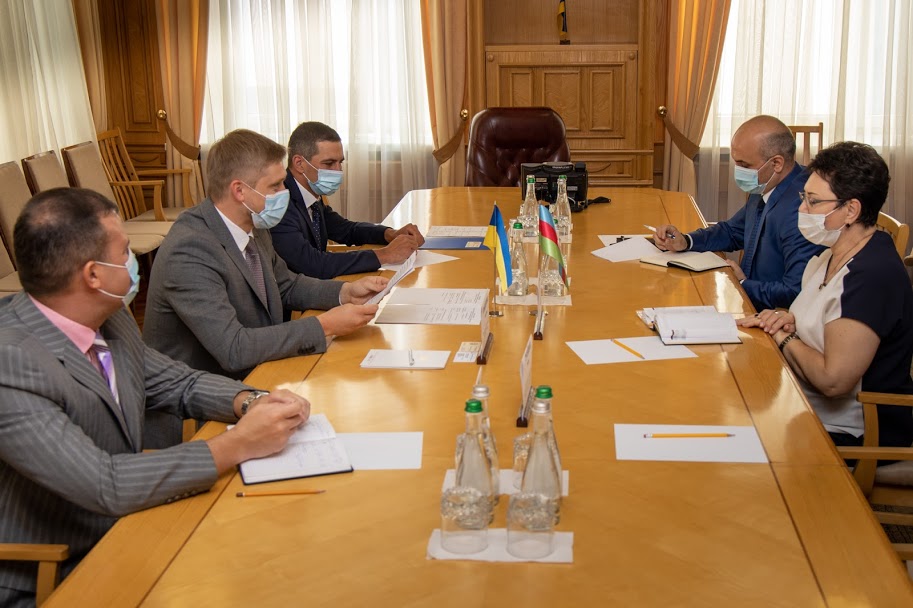 Dnipropetrovsk region follows to cooperation with Azerbaijan in culture, education, e-management and highway building.
Such plans were announced while working meeting held by Head of Dnipropetrovsk Regional State administration Olexander Bondarenko and Extraordinary and Plenipotentiary Ambassador of Azerbaidjan Elmira Ahundova.
"Dnipropetrovsk Region keeps leadership in number of branches. Moreover industrial giants are situated here and over 50% of state mineral extraction is placed in our region. That's why we are interested to develop collaboration with Azerbaijan. Therefore we are going to start Euro-integration office. This would function as a focus for both cultural exchange and for investment attraction", - Olexander Bondarenko says.
Elmira Ahundova has accentuated the interest of Azerbaijan in further cooperation.
"We are ready to experience sharing in different branches of activity. There are development of the road infrastructure, ecological programs, etc. We can also share some developments concerning useful projects which can help to get any documents and pensions", - she said.
Parties to the meeting have also discussed possibilities to attract Azerbaijan investments to Dnipropetrovsk region.