Polytologyst Mykhailo Chaplyha: taking hostages might be used both for pressing of voters and to decrease turnout for voting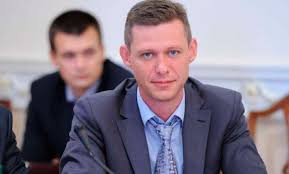 Taking hostages similar to those which had taken place in Lutsk an Poltava may not only iterate but also become tools while coming local elections.
Such opinion was announced by polytologyst Mykhailo Chaplyha.

"We can expect that such situation wouldn't be the last. We have seen total incompetence of authorities and law enforcements, we've also seen President's weakness. It is well predictable that such incidents would be s stimuli for different kinds of people with disbalanced psyche. Unfortunately including people who'd participated in counter-terrorist operation in Ukrainian east and failed to find themselves into peaceful life", - he said.
In local election eve both pro-imperious an opposition politics will use the aggravation of crime situation in Ukraine.

"Fear management is is key political technology. It means that first of all it is necessary to intimidate and then to manage citizens. Such technology would be used both by opposition and authorities. There might be different aims of intimidating: either to force giving a voice for some permanent candidate or to decrease presence of voters at polling stations", - Mykhailo Chaplyha sais.
Remind that on July, 21, an armed man had taken passengers of the bus as hostages. He was keeping people during the day. In the evening special forces did an assault, hostages got free. Nevertheless later video appeared which demonstrates that terrorist had gave up before assault.

In Poltava previously convicted man menaced to explode the grenade. Then he took a policeman as a hostage and was demanding a car. After his demands were met he left Poltava towards Kyiv. He has freed the hostage and disappeared in the nearest forest. The crime is not still founded.