Police has started investigation because of the attack on the house of opposition politician Hennady Gufman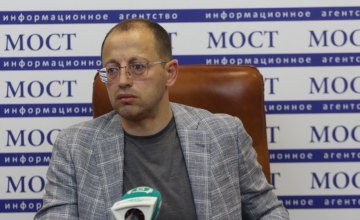 On July, 16, representatives of political party "National corpus" attacked house of oppositional politician Hennady Gufman. While the action they used dye and fires.
"When I'd come back home, about 100 guys dressed as "National corpus" have run up to my house and held their meeting. It is quite difficult to define the base of the action. When I was staying and observing it, I saw just enviece and anger. Nevertheless now I see that it used to be planned action", - he said.
As a result Hennady Gufman's house was painted in insults and pasted over with stickers.
Hennady Gufman highlights that all the action was recorded at external cameras. Moreover, participants were fixing happening themselves.
"Certainly we've gone to police. Nowadays criminal case is started. I hope police will do fair investigation in order attackers could see that such activities cause punishment", - politician added.
According to information by press-service of "Oppositional Platform - Za Zhittya", police has classified incident as hooliganism.